Carry is the distance the ball travels through the air
An important thing to know about carry is that the value is given for a landing area that is the same height as where the ball is hit from.
Then the golfer can adjust for uphill and downhill shots on the course. This reason is why carry is sometimes referred to as "carry flat".
Using the club speed definition, we would expect the average male amateur to hit their driver as far as the average LPGA Tour player.
However, the actual difference is more than 20 yards. Ball speed, launch angle, and spin rate must be optimized to reach a golfer's potential distance.
LPGA Tour players are some of the best in the world at optimizing these numbers and getting the most out of their club speed.
Technical Definition: 
Carry – The straight-line distance between where the ball started and where the trajectory crosses a point that is the same height as where the ball was hit
TrackMan Combine Averages
Male Amateur (Driver)
Scratch of Better – 252 yards
5 HCP – 223 yards
10 HCP – 205 yards
Average Golfer (14.5) – 195 yards
Bogey Golfer – 184 yards
*NOTE: The average male golfer has a normalized carry of 208 yards.
Female Amateur (Driver)
Scratch or Better – 197 yards
5 HCP – 178 yards
10 HCP – 163 yards
15 HCP – 149 yards
Learn more about TrackMan Combine, visit TrackMan Combine Explained
The standard assumption for carry comes from the TrackMan Optimizer. For the driver, a club speed of 94 mph, attack angle of 0 degrees, and optimized carry results in a carry of 222 yards. For a 6-iron, a club speed of 80 mph and mid-trajectory results in a carry of 153 yards. For a PW, a club speed of 72 mph and mid-trajectory results in a carry of 107 yards.
What our TrackMan Masters say about Carry…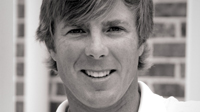 Andrew Rice Berkeley Hall Golf Club, United States
"I stress the importance of the carry parameter with clubs that the golfer will use to hit approach shots.
Carry is less important for me off the tee unless the golfer plays in predominantly wet orsoft conditions."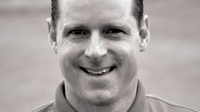 Dom Dijulia Dom DiJulia School of Golf, United States
"If a golfer were to use TrackMan only to learn carry distances with each club, it would be time and money wellspent.
To go a bit further, practice while monitoring carry to different targets in different wind conditions is also a simple but invaluable way to use TrackMan.
Knowing and controlling actual carry distance with each club is a "secret" to scoring that is staring golfers right in the face.
If you are a golfer, please learn your actual carry distances and if you are an instructor, please help yourstudents learn them."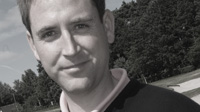 Chris Brook PGA International Golf Coach, UK
"Distance control for my students is quite often at the top of the agenda.
What my students have discovered when they have been through the TrackMan Combine is their inconsistency of carry.
Therefore, focused training sessions for my students on carry has increased. The carry parameter is a great indicator of swing consistency.
When carry becomes variable this alerts me towards collecting data on ballspeed and dynamic loft.
If these are not correct and/or vary, I begin investigating the cause."