Launch Angle is the angle the ball takes off at relative to the horizon
Launch angle is highly correlated to dynamic loft.
Launch angle will always be a little less than dynamic loft, but will have a similar value.
Along with ball speed, launch angle is a primary component to determining the height and distance of a shot.
Every golfer should be fitted to achieve the optimal balance of launch angle and spin rate based on their club speed and ball speed.
Technical Definition: 
Launch Angle – The vertical angle relative to the horizon of the golf ball's center of gravity movement immediately after leaving the club face
Tour Averages
PGA TOUR
Driver – 10.9 deg
6 iron – 14.1 deg
LPGA Tour
Driver – 13.2 degrees
6 iron – 17.1 degrees
For a full list of Tour averages, visit TrackMan PGA and LPGA Tour Averages
TrackMan Combine Averages
Male Amateur (Driver)
Scratch of Better – 11.2 degrees
5 HCP – 11.2 degrees
10 HCP – 11.9 degrees
Average Golfer (14.5) – 12.6 degrees
Bogey Golfer – 12.1 degrees
Female Amateur (Driver)
Scratch or Better – 12.7 degrees
5 HCP – 12.0 degrees
10 HCP – 12.4 degrees
15 HCP – 13.6 degrees
Learn more about TrackMan Combine, visit TrackMan Combine Explained
The standard assumption for launch angle comes from the TrackMan Optimizer. For the driver, a club speed of 94 mph, attack angle of 0 degrees, and optimized carry results in a launch angle of 13.6 degrees. For a 6-iron, a club speed of 80 mph and mid-trajectory results in a launch angle of 16.9 degrees. For a PW, a club speed of 72 mph and mid-trajectory results in a launch angle of 26.7 degrees.
What our TrackMan Masters say about Launch Angle…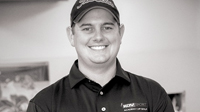 Joel Mercieca KDV Sports, Australia
Joel Mercieca– "Launch angle is a number that I refer to regularly during the fitting process.
I also use launch angle as one of the four parameters in our shot shaping test.
The test calls for the golfer to purposely manipulate their ball flight on call.
The ability to control your launch angle is a major part of total game development and creative visualization."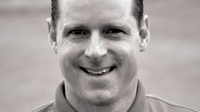 Dom Dijulia Dom DiJulia School of Golf, United States
"Monitoring launch angle can help golfers at all levels. In combination with launch direction, it can be monitored to help less skilled golfers earn "ball-turf" contact for the first time because they invariably launch the ball higher than optimal.
As golfers become more skilled, launch angle can be monitored for many reasons.
One example is using it to develop higher and lower shots to better match course conditions.
It can also be used to check for consistency as it has a big influence on controlling carry."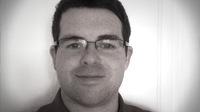 Jamie McConnell JM Golf Academy, Ireland
"Having the correct launch angle and combining it with the correct spin rate is really important in order to getthe most out of a golfer's clubs during a fitting.
Too high or too low a launch angle and the golfer will lose distance."